This feature is exclusive to PLATINUM accounts. If you are a BASIC or PREMIUM user and wish to benefit from this feature, please upgrade.
What is Google Forms?
Google Forms is a free online service provided by Google for creating interactive forms, surveys and questionnaires. It enables users to design personalized forms, collect responses efficiently and analyze the data collected. Integrating a Google Forms form into a Calaméo publication offers a number of advantages, and can be useful in a variety of contexts.
Here are a few specific uses that you can put to use in your sales brochures, catalogs or any other document published on Calaméo:
Generate leads and contacts: If you're a business, integrating a form can help you generate leads by collecting valuable contact information, such as e-mail addresses, phone numbers, etc.
Conduct surveys and polls: You can create interactive surveys to gather data on specific topics, consumer preferences, opinions, trends and more. Google Forms allow you to compile and analyze responses efficiently.
Event registration: If you're organizing an event, conference, workshop or training course, you can integrate a registration form into your Calaméo publication. Readers will be able to register directly, simplifying the registration process.
Gather demographic information: You can use a form to collect demographic information about your audience, which will help you better understand who your readers are and tailor your content accordingly.
Track engagement: Google Forms provide statistics and analysis on responses. You can track your audience's engagement in real time and adjust your strategy accordingly.
How to integrate Google Forms to my Calaméo account?

You can use and manage Integrations under the Settings tab of your account.

Click on Integrations on the left hand side. To add a new Integration, click on the blue "INSTALL" button.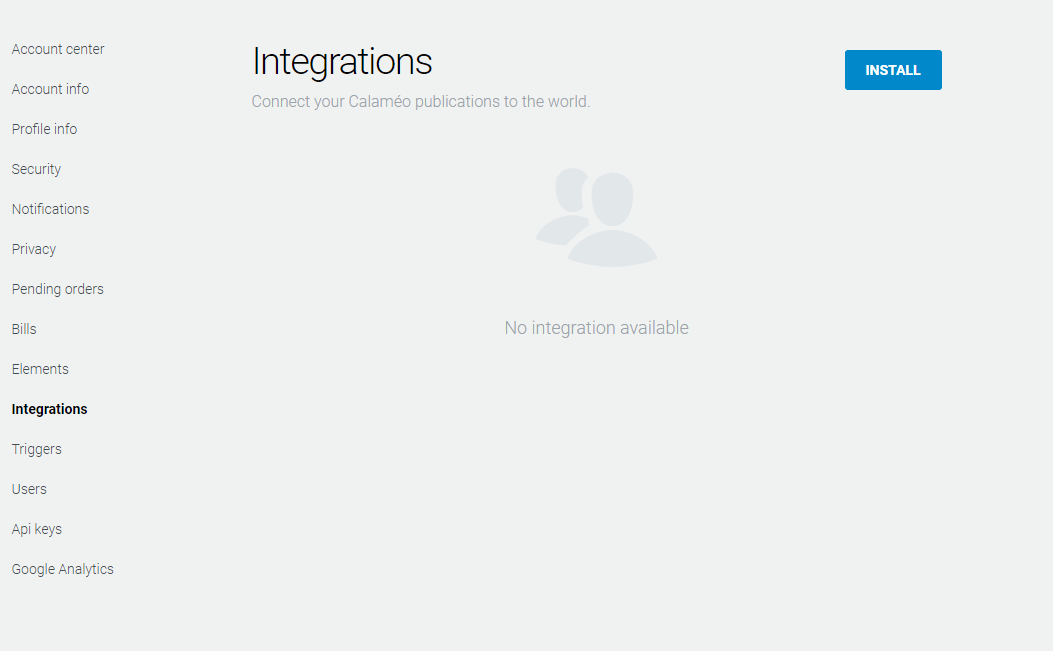 In the window that opens, select "Google Forms".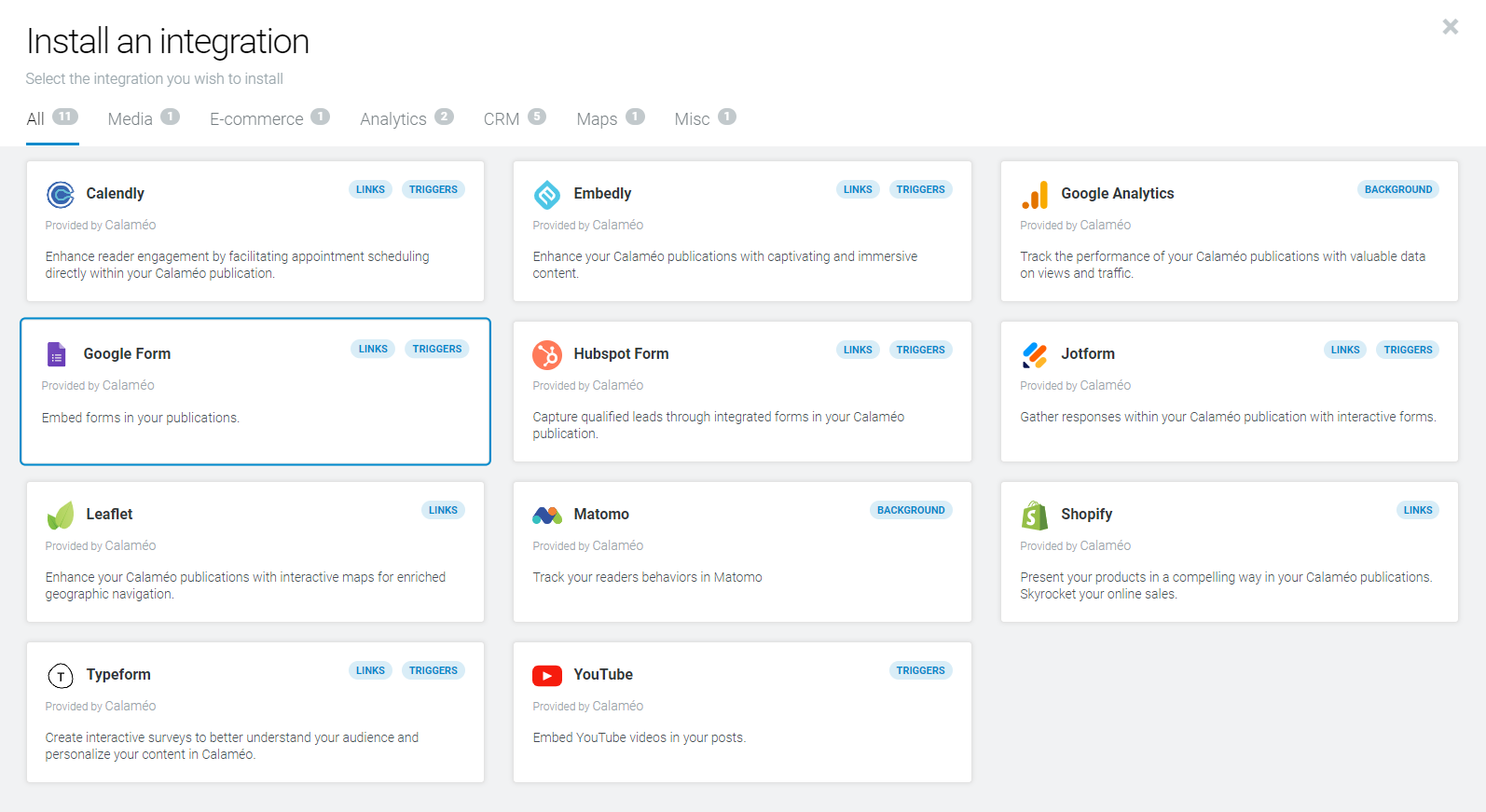 Then enter your default Google Forms URL.

Here are the steps to get a link to a form:
Open your form in Google Forms
In the top right, click Send
At the top of the window, click Link
Copy the link that appears and paste it into the Google Forms modal on the Calaméo page
How to use Google Forms in my publications?
Once Google Forms integrated to your Calaméo account, you can now take it a step further by using a Trigger or simply add your forms to your publications using our Editor: