This feature is exclusive to PLATINUM accounts. If you are a BASIC or PREMIUM user and wish to benefit from this feature, please upgrade.
What is Jotform?
Jotform is an online form creation platform that enables you to collect valuable information from your customers and prospects. With Jotform, you can create customized forms in just a few clicks, with no technical skills required. By integrating it into your Calaméo publication, you can take advantage of its features to increase your audience and generate new qualified leads.
Here are a few specific uses you can make of Calaméo in your sales brochures, catalogs or any other document published on Calaméo:
Polls and surveys: ask your audience what they think of your content, products and services, or their experience with your company, to better understand their needs and preferences.
Event registrations: use Jotform to create an online registration form for your events, and integrate it into your Calaméo publication to reach a wider audience and collect valuable information about attendees
Online ordering and payment: create online order and payment forms to sell your products or services directly from your Calaméo publication. Customers can complete their order and make their payment in just a few clicks, saving you time and money.
Facilitate synergies with JotForm: JotForm can be integrated with many popular applications and services, such as Google Drive, Dropbox, PayPal, Stripe, MailChimp and many others. This allows collected data to be centralized and integrated into existing workflows
Custom form creation: JotForm offers a user-friendly, intuitive interface for creating forms by dragging and dropping elements such as text fields, checkboxes, radio buttons, drop-down menus, attachments and more.
How to integrate Jotform to my Calaméo account?

You can use and manage Integrations under the Settings tab of your account.

Click on Integrations on the left hand side. To add a new Integration, click on the blue "INSTALL" button.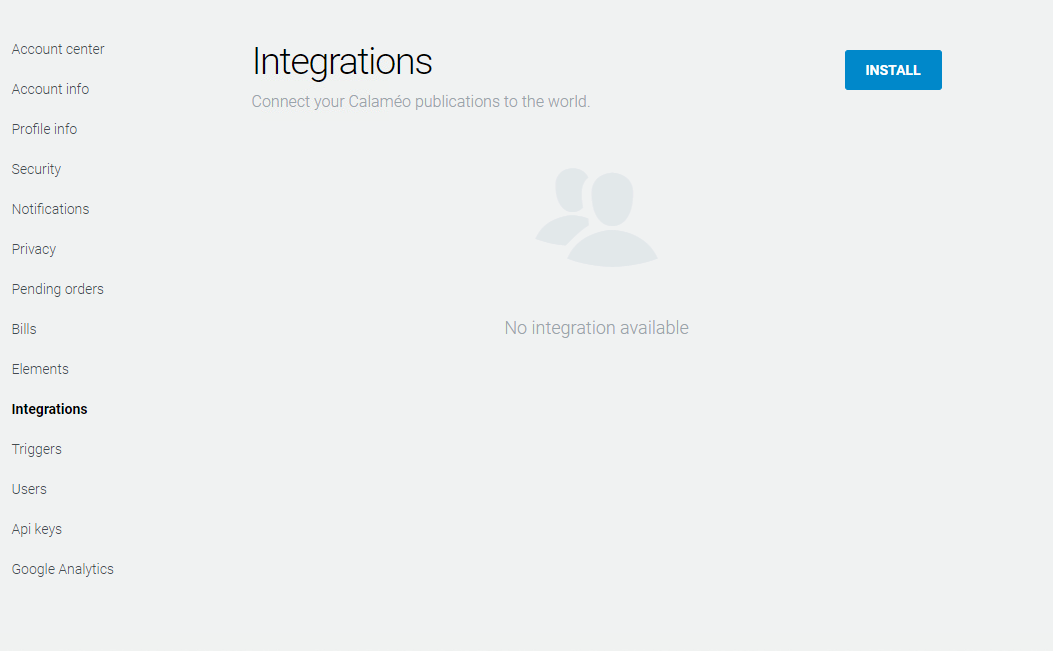 In the window that opens, select "Jotform".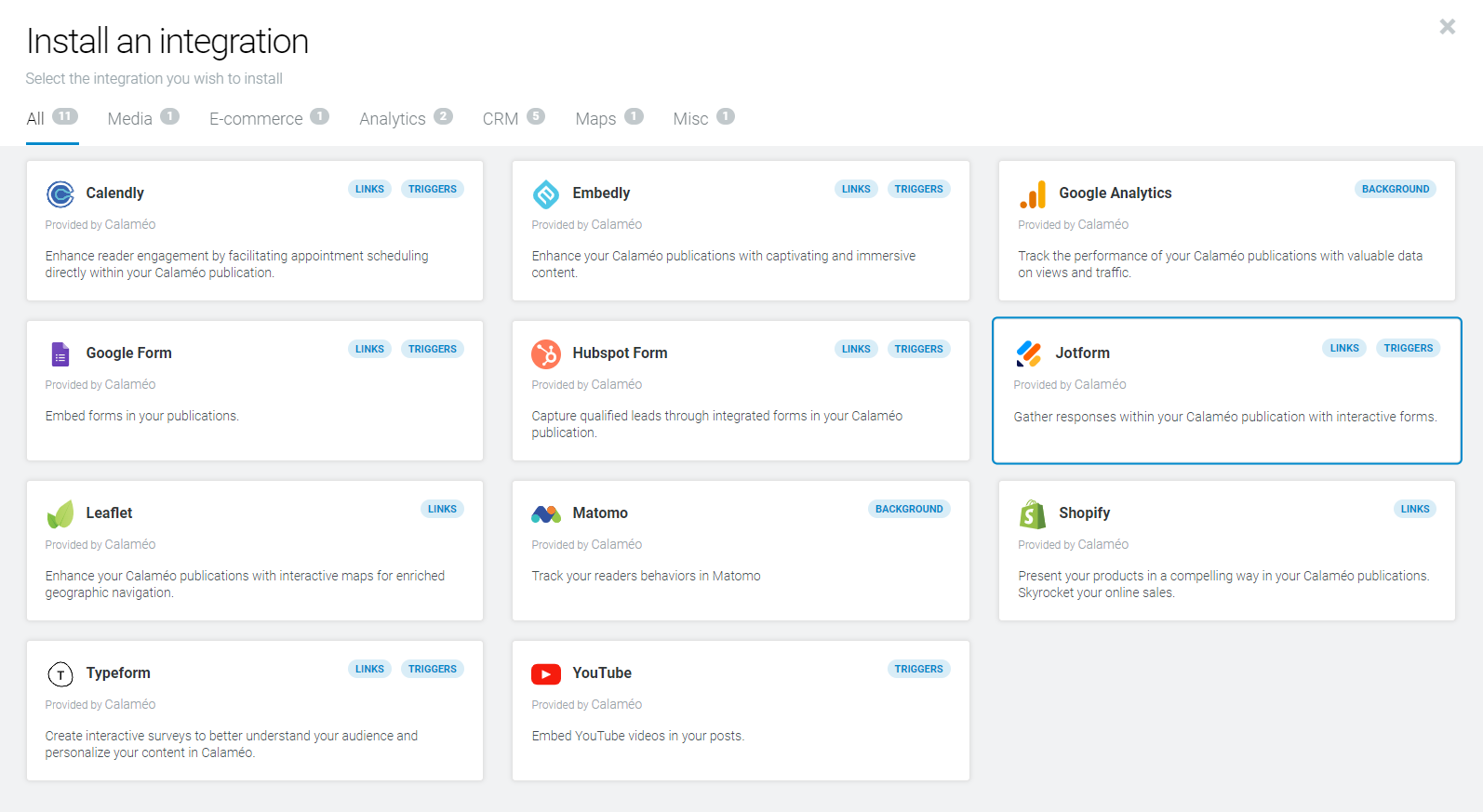 Enter your Jotform API key and then select your default Jotform Form.

Here are the steps to get your Jotform API key:
Go to the API section of your Jotform profile settings
Copy your existing API key or create a new one
Paste it into the Jotform modal on the Calaméo page
How to use Jotform in my publications?
Once Jotform integrated to your Calaméo account, you can now take it a step further by using a Trigger or simply add your forms to your publications using our Editor: