This feature is exclusive to PLATINUM accounts. If you are a BASIC or PREMIUM user and wish to benefit from this feature, please upgrade.
What is YouTube?
By integrating YouTube with your Calaméo account you can enhance the quality and appeal of your content, promote interaction with your audience, and provide you with important analytical data to optimize your publications. This can be particularly useful if you use videos to promote, educate or engage your audience.
Here are a few specific uses you can make of our products in your sales brochures, catalogs or any other document published on Calaméo:
Subscriptions : Users can subscribe to your YouTube channel. By subscribing, they'll receive new videos from your channel, and you'll gain greater visibility. This keeps your audience up to date with the latest content.
Product demonstrations: If you run a business or sell products, YouTube is a great way to create product demonstration videos. By integrating them into your Calaméo catalogs, you give your potential customers the chance to see your products in action.
Tutorials and guides: YouTube videos are commonly used to create tutorials and guides. If you offer training courses or guides in your publications, integrating YouTube videos can enhance the effectiveness of your educational material.
Interactive content: YouTube offers many interactive features, such as comments, likes, shares and calls to action. By integrating these elements into your Calaméo publications, you encourage audience interaction and create a stronger bond with your readers.
Performance analysis: YouTube offers detailed analysis tools, enabling you to track the performance of your videos. By integrating YouTube with Calaméo, you can access this information to understand how your videos are viewed and how they affect audience engagement.
How to integrate YouTube to my Calaméo account?

You can use and manage Integrations under the Settings tab of your account.

Click on Integrations on the left hand side. To add a new Integration, click on the blue "INSTALL" button.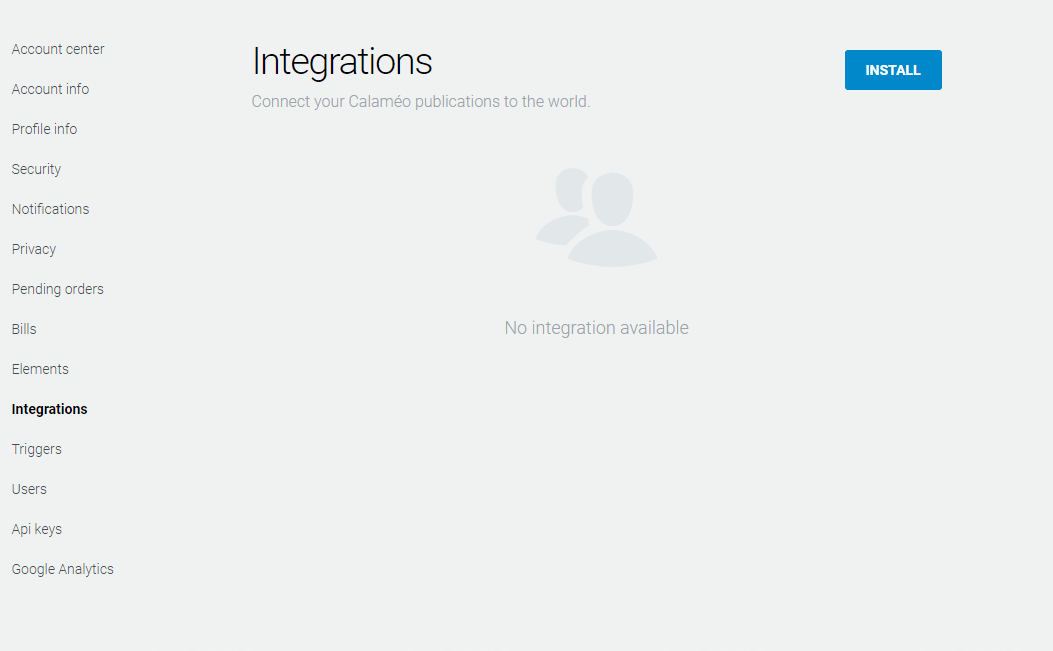 In the window that opens, select "YouTube".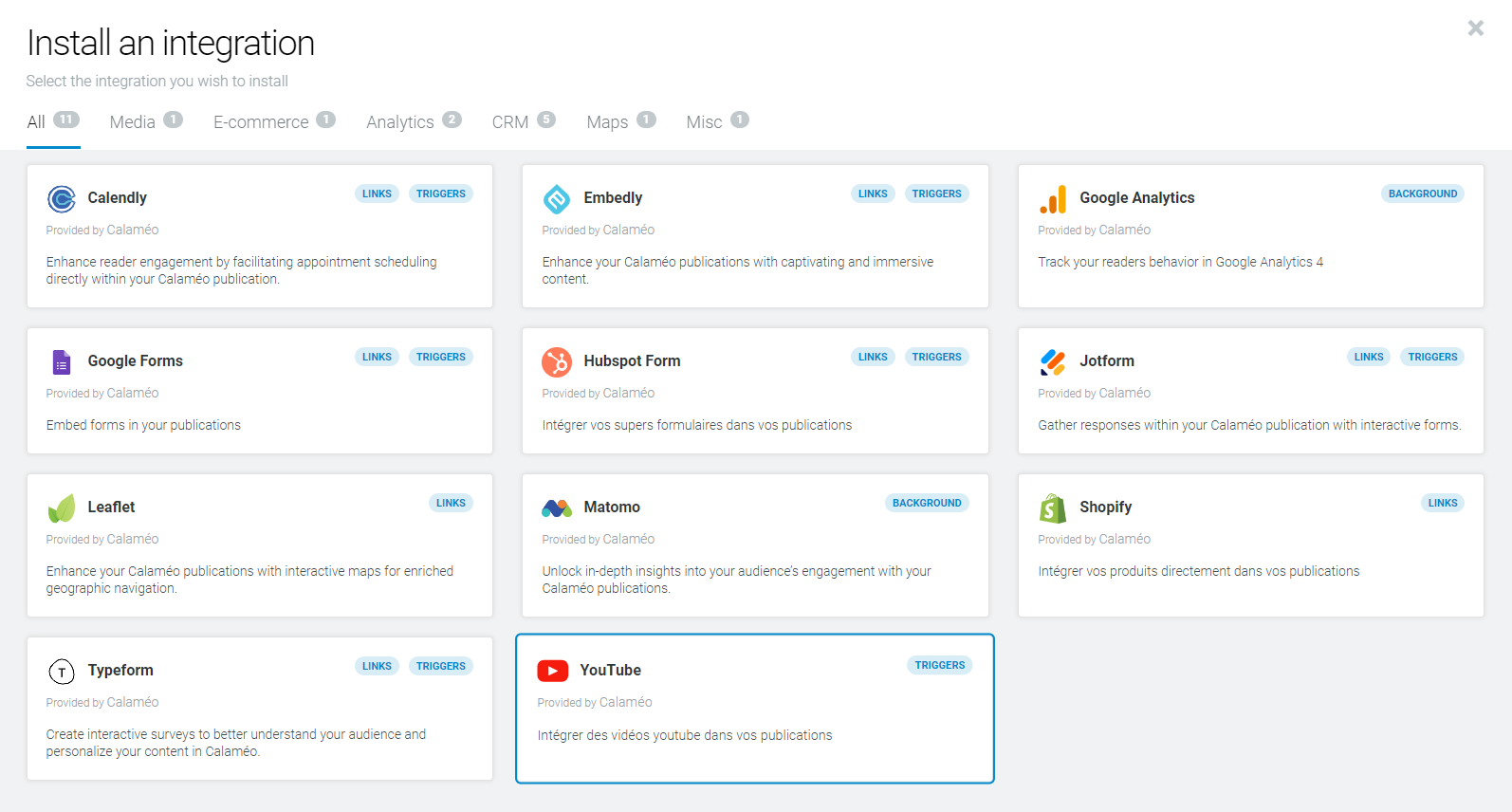 How to use YouTube Integration in my publications?
Once YouTube integrated to your Calaméo account, you can now take it a step further by using a Trigger.