This feature is exclusive to PLATINUM accounts. If you are a BASIC or PREMIUM user and wish to benefit from this feature, please upgrade.
What is Leaflet?
Integrating Leaflet into your publications offers an immersive transformation of your content. With a focus on geographic and interactive maps, this combination boosts audience engagement and stimulates lead generation through a unique, targeted experience.
Here are a few specific uses you could make of your sales brochures, catalogs or any other document published on Calaméo:
Integrate interactive maps: integrate interactive maps to guide your readers to your points of sale, events or any other relevant location. Make it easy for potential customers to navigate your site, increasing their interest in your offers.
Interact with users: encourage interaction by allowing your readers to explore maps, add markers, zoom in and personalize their experience. This creates a stronger bond and drives engagement.
Integrate Pop-ups: show special locations, such as stores or tourist spots, and display clickable information such as: the name of the place, a brief description or anything else you find interesting to point out.
Customize style: Leaflet offers great flexibility in customizing the style of maps, markers and polylines. You can choose specific colors, icons and patterns to match your application's aesthetic.
Simplify card creation: Leaflet is renowned for its simplicity and user-friendliness. It offers an intuitive API with well-documented functions and options, facilitating the process of creating interactive maps.
How to integrate Leaflet to my Calaméo account?

You can use and manage Integrations under the Settings tab of your account.

Click on Integrations on the left hand side. To add a new Integration, click on the blue "INSTALL" button.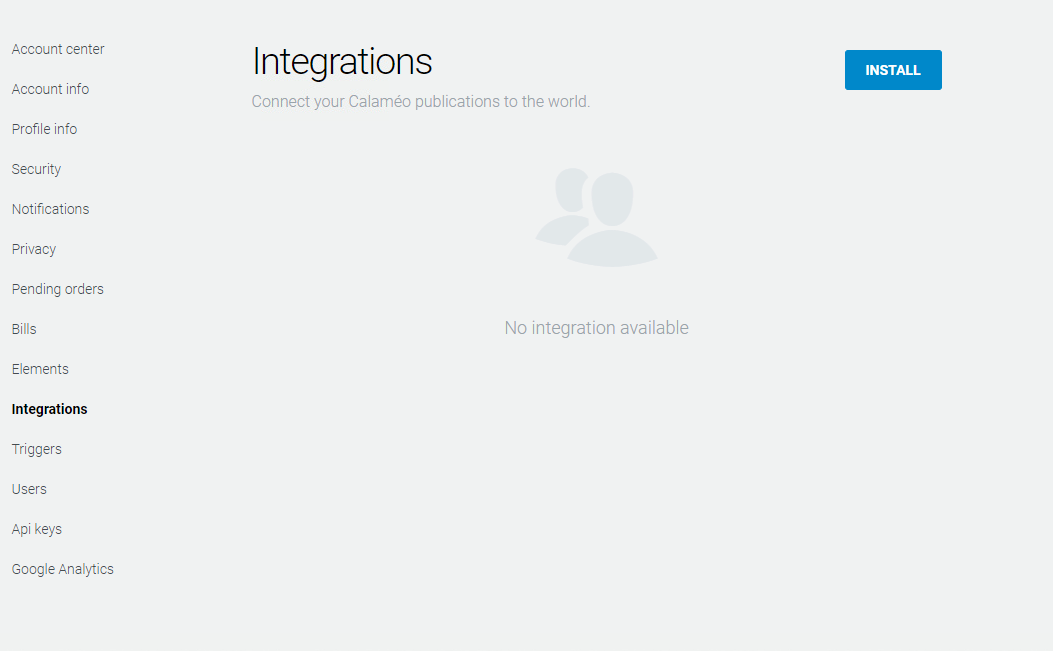 In the window that opens, select "Typeform".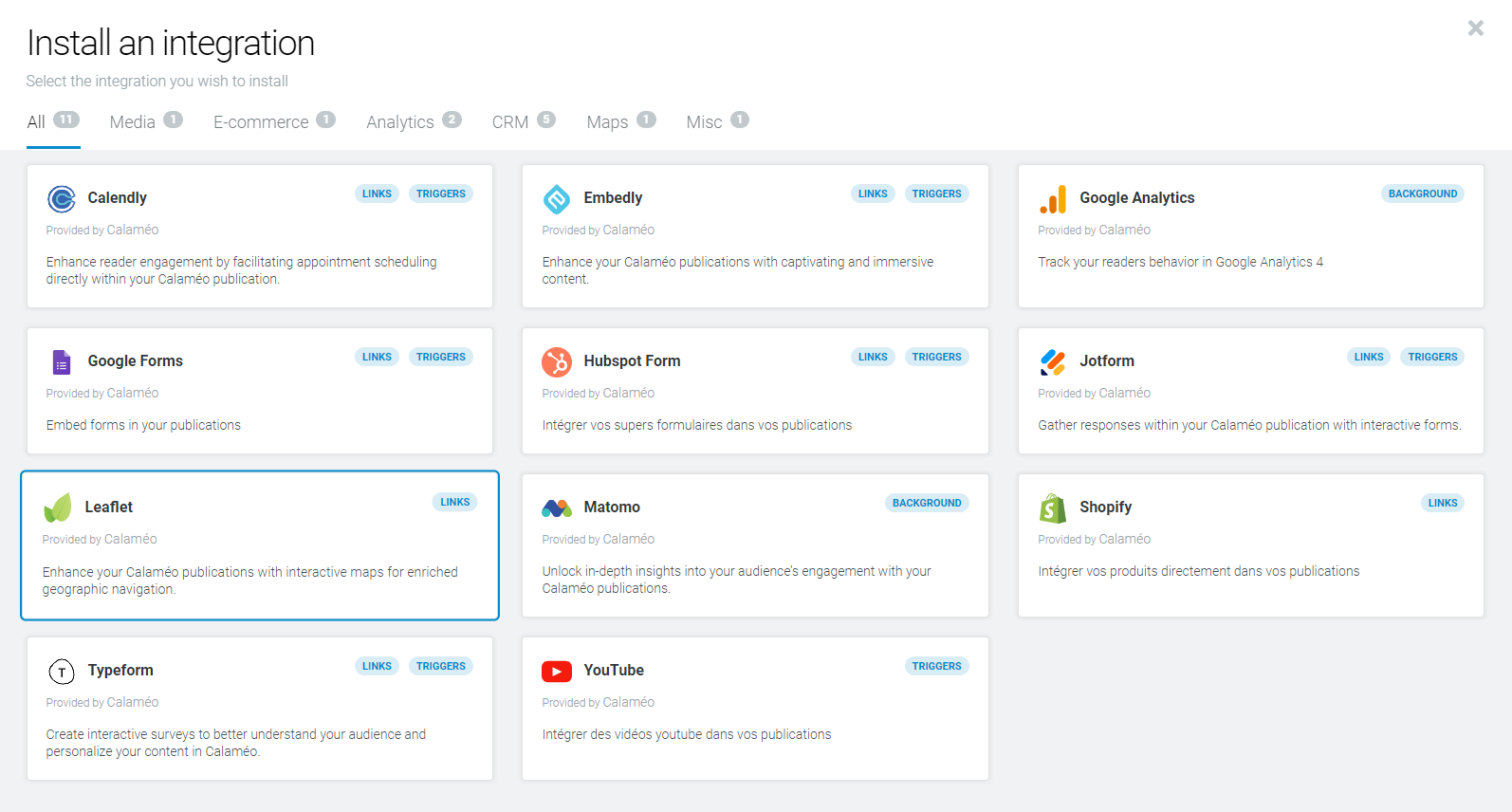 All that remains is to select a default display and style for your map to finalize your integration.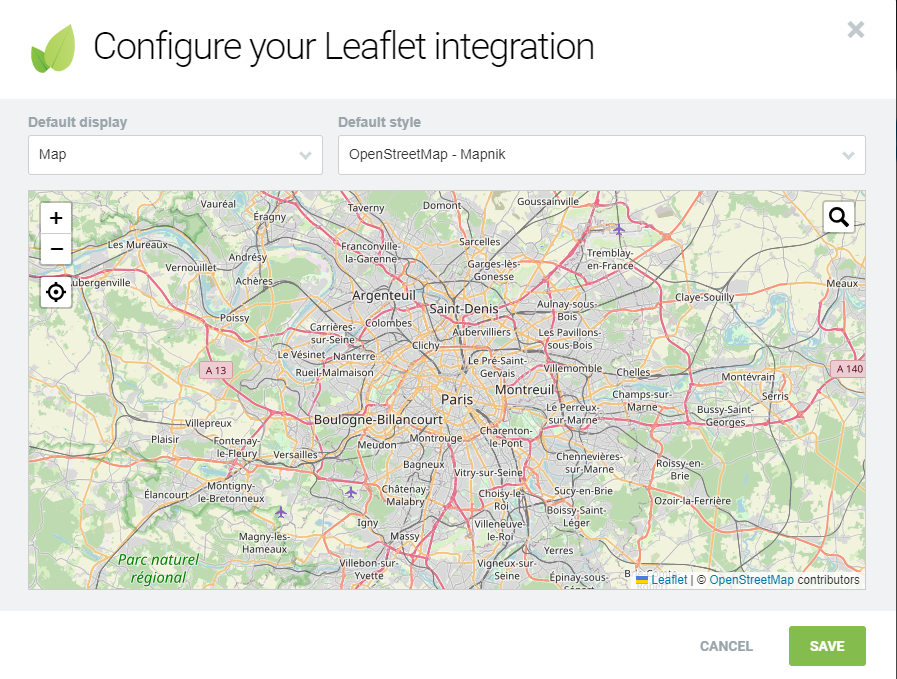 How to use Leaflet in my publications?
Once Leaflet integrated to your Calaméo account, you can now simply add maps to your publications using our Editor: