This feature is exclusive to PLATINUM accounts. If you are a BASIC or PREMIUM user and wish to benefit from this feature, please upgrade.
What is Matomo?
Matomo is a powerful data analysis tool that enables you to make decisions based on concrete information about user engagement on your website. Fully RGPD compliant and as a leader in ethical data handling, Matomo offers you a Web Analytics tool that protects web users and their privacy, while being similar to Google Analytics in its use. Its privacy-focused approach and advanced features make it an attractive choice for website owners wishing to optimize their online performance.
Here are just a few of the specific uses you can put it to in your sales brochures, catalogs or any other document published on Calaméo:
Analyze: Matomo collects data on your website visitors, including the pages they visit, the time spent on each page, the actions they take (clicks, forms filled in, etc.) and more.
Customize: you can tailor tracking objectives to suit your needs, such as tracking conversions, file downloads or other specific actions.
Confidentiality: Matomo emphasizes data confidentiality. Unlike some other analytics services, Matomo allows you to retain full control of your data by storing it on your own server, guaranteeing a higher level of security and confidentiality.
Optimize: the information provided by Matomo helps you to optimize your content and the design of your documents to meet the needs and preferences of your visitors.
Segment: Matomo lets you segment data to better understand different user groups, which can help you tailor strategies to specific behaviors.
How to integrate Matomo to my Calaméo account?

You can use and manage Integrations under the Settings tab of your account.

Click on Integrations on the left hand side. To add a new Integration, click on the blue "INSTALL" button.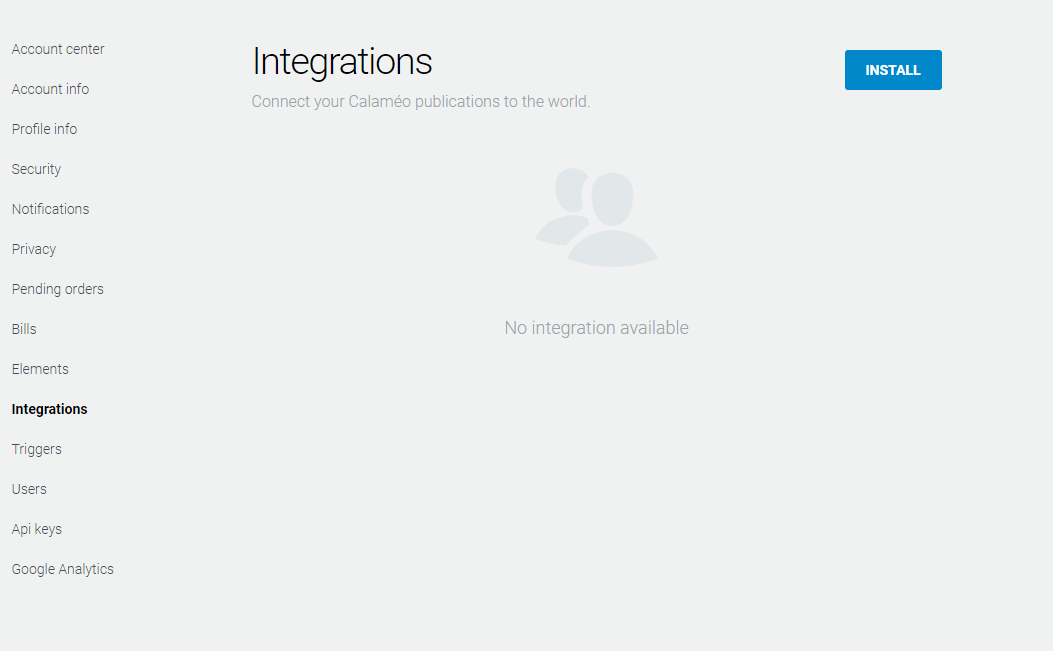 In the window that opens, select "Matomo".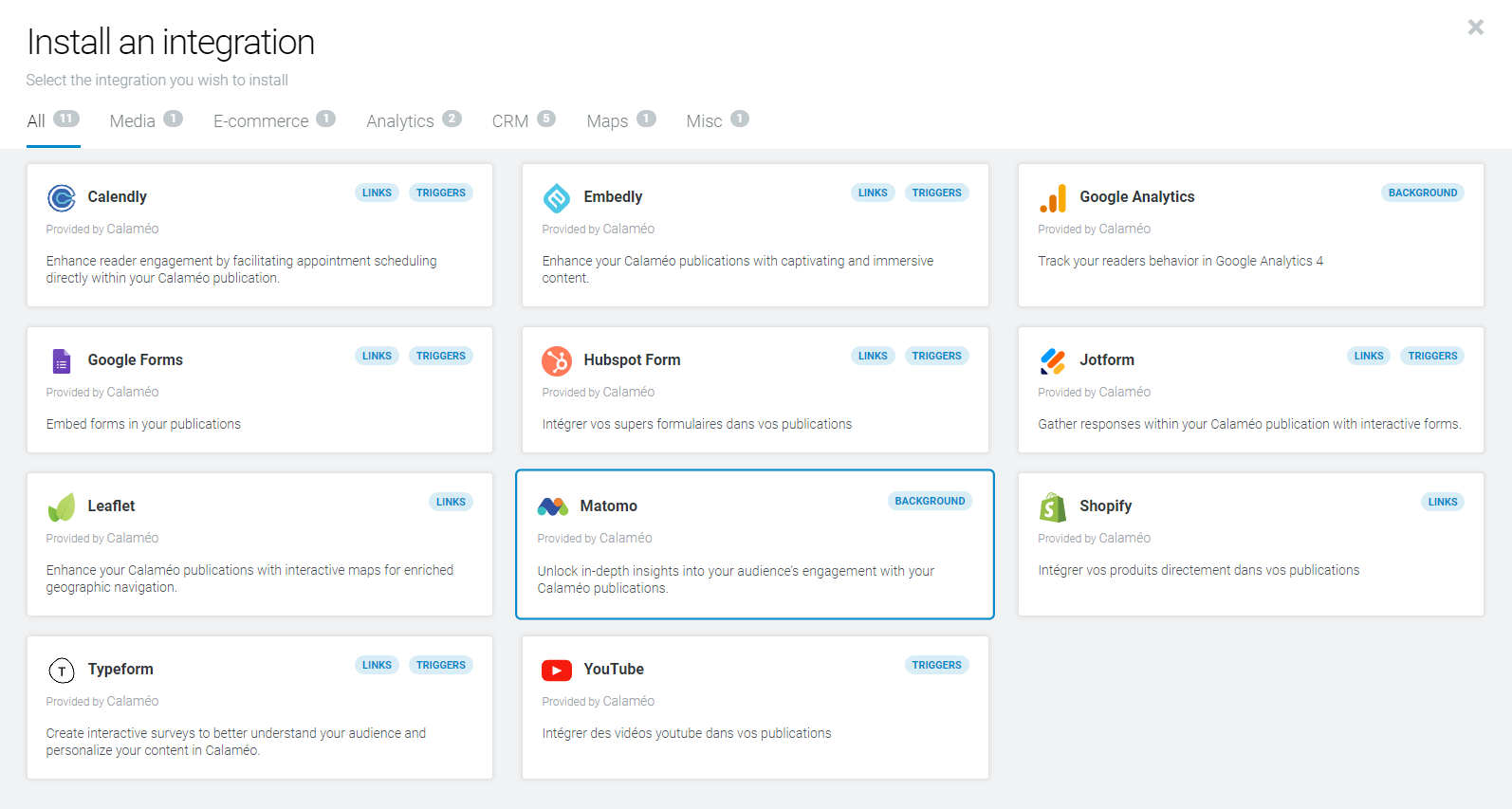 Then select your installation type (Matomo Cloud or On Premise) and enter the related information.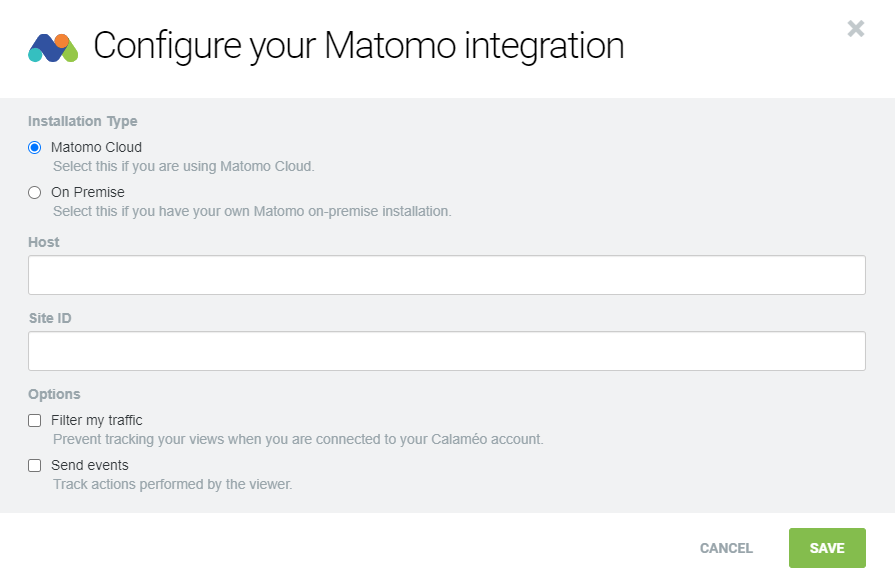 Your Matomo is now associated with your Calameo account. It will take up to 24 hours for the data from your Calameo publications to show up in your Matomo statistics.