Full recap and information in our video:
You can access a publication's embed code on the Publications page of your account.




Move your cursor over the publication you wish to embed and click on the Arrow to display the drop-down menu. Click on Embed to view the options for inserting your publication into your website or blog.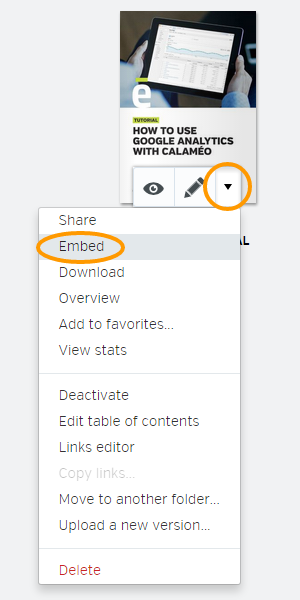 This will open a window with your publication's embed code to copy and paste into your website or blog.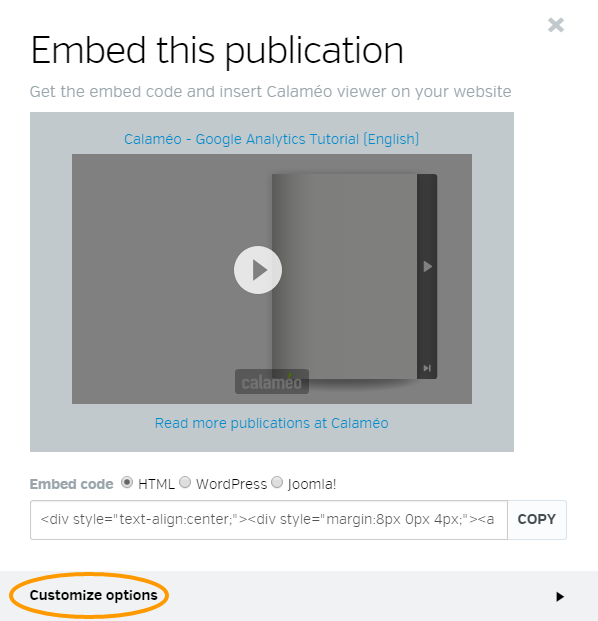 Clicking on Customize options will display the options for customizing your embed code.