Your Calaméo account provides you with a wide range of statistics for your publications. The statistics you have access to and the period for which they are available depend on your account type: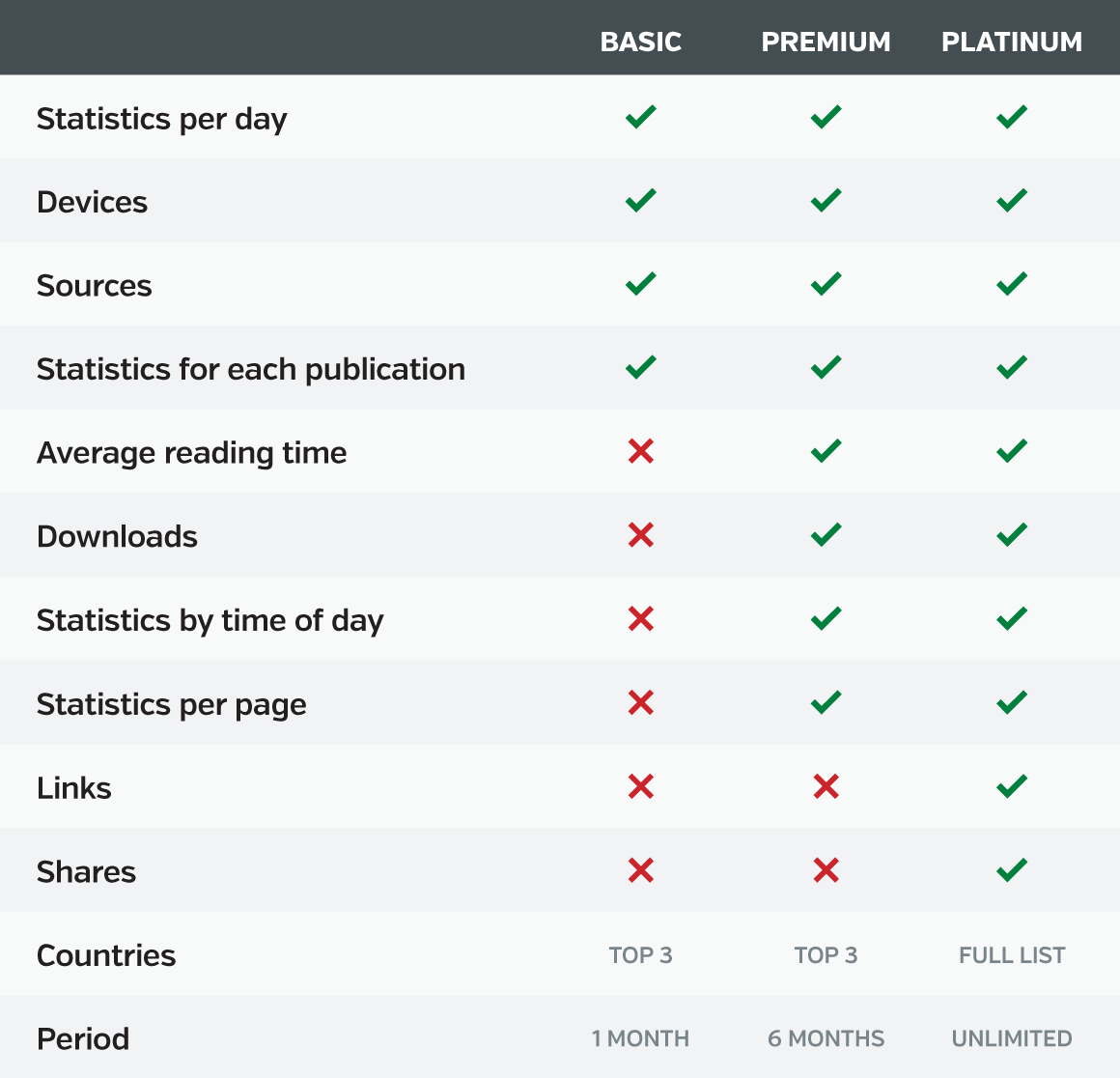 You can view overall statistics for your account, and also statistics for each of your publications individually. See here for information on how to access statistics in your Calaméo account.
For complete and extensive insights about your publications and your readers, you can connect your Calaméo account to a Google Analytics account. This feature is exclusive to PLATINUM users.