Our Subscribers feature allows you to create subscribers in your Calaméo account and assign them an exclusive username and password access to your private publications.
Publications that you wish to be exclusive to your Subscribers therefore need to be set to Private – Allow subscriber access. This will ensure that your publications are only available to your chosen subscribers, and cannot be viewed publicly.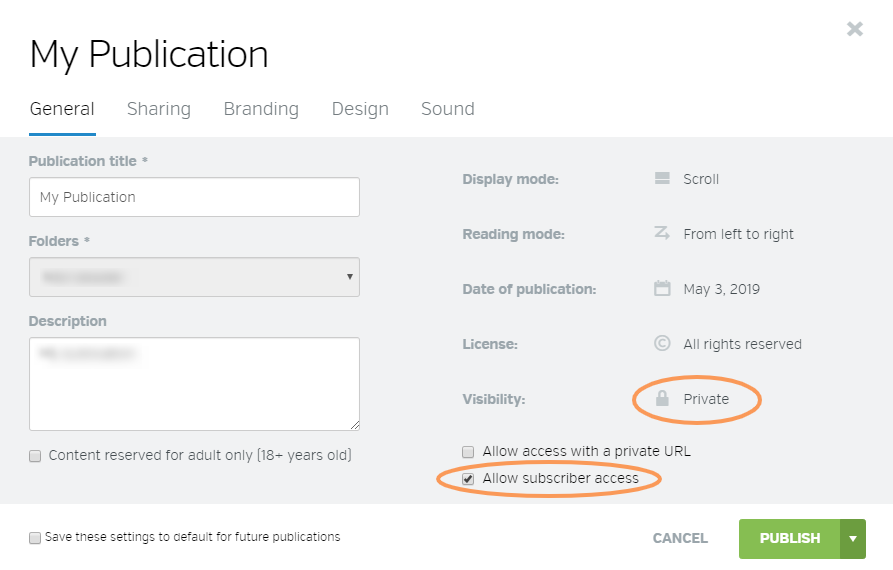 When creating a Subscriber, you attribute them an individual username and password and then select which of your publications they can access.
See how to assign a subscriber's access.
Your selected private publications can only be consulted by the subscribers who you have given access to, after they enter their individual username and password log in.
When a subscriber goes to the URL of your publication, the following dialogue box will display before they are able to open and view the publication: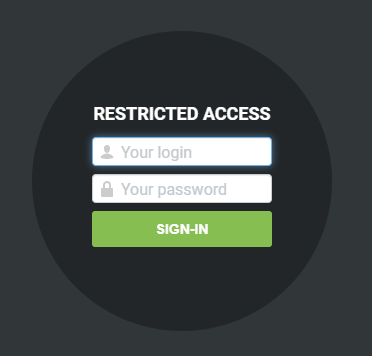 What options do I have for controlling which publications my subscribers can view?
You can assign your subscribers three types of DRM (digital rights management). These are:
Single – the subscriber is assigned access to selected individual publications
Period – the subscriber can access all of your publications published between two chosen dates
Series – the subscriber will have access to a set number of publications published from a specific date onwards
See how to manage a subscriber's rights.
You can, at any time, modify, deactivate, or delete a subscriber.
Can I manage my subscribers with the Calaméo API?
Yes. With the Calaméo API, you can:
add subscribers
activate or deactivate subscribers
manage subscribers' DRM
The API also enables you to create "Subscriber Sessions", whereby a subscriber can be automatically 'logged-in' to a publication. The subscriber then avoids the login dialogue box that normally appears before being able to open a subscribers-only publication.
See how to set up Subscribers Sessions with our API.
Can I import subscriber lists?
The only way to add subscribers in this way is using our API. If adding subscribers directly from your Calaméo account, each subscriber must be added manually in the Subscribers section of your account.