You may request a 14-day free trial of our PLATINUM account.
Click on Free Trial on our Pricing page to get started.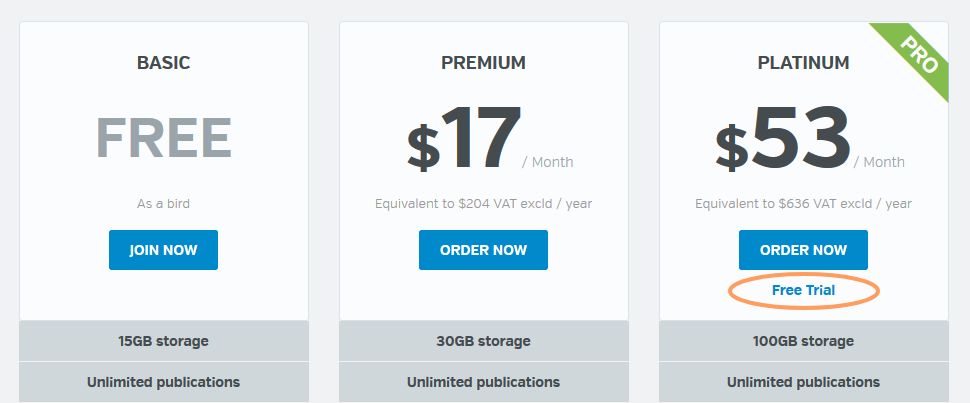 This free trial is reserved for users with a BASIC account. 
After 14 days, your account will return to BASIC and you will lose the PLATINUM demo features.
Please note that you can only have one free trial per account.