This feature is exclusive to PLATINUM accounts. If you are a BASIC or PREMIUM user and wish to benefit from this feature, please upgrade.
You can now customize the online address of your Calaméo account to include the name of your company. For example, a customized account URL looks like this:
https://www.calameo.com/yourbusiness
Your customized account URL will also appear in links to your publications, for example:
https://www.calameo.com/yourbusiness/books/09999999aaaa9a999999
All existing links to your Calaméo account and publications, including embedded publications, will automatically direct to the new URL that you choose.
You can select your custom account URL under the Settings tab of your account.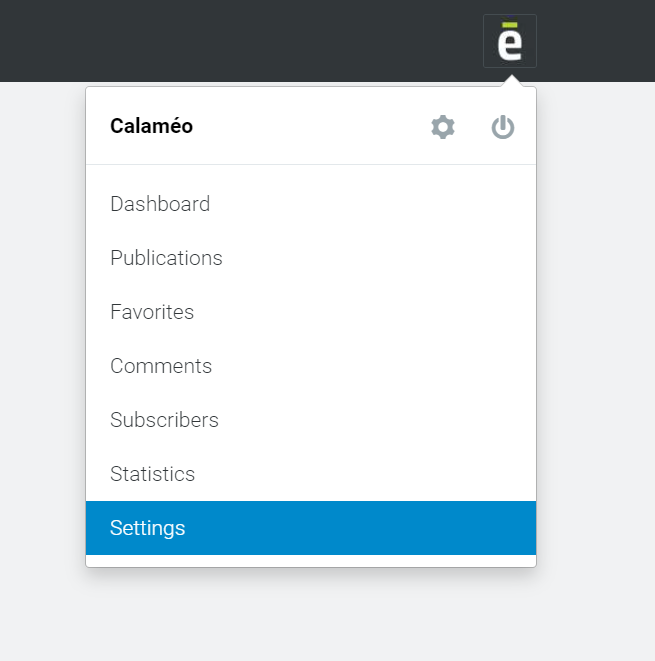 Go to the Account info section.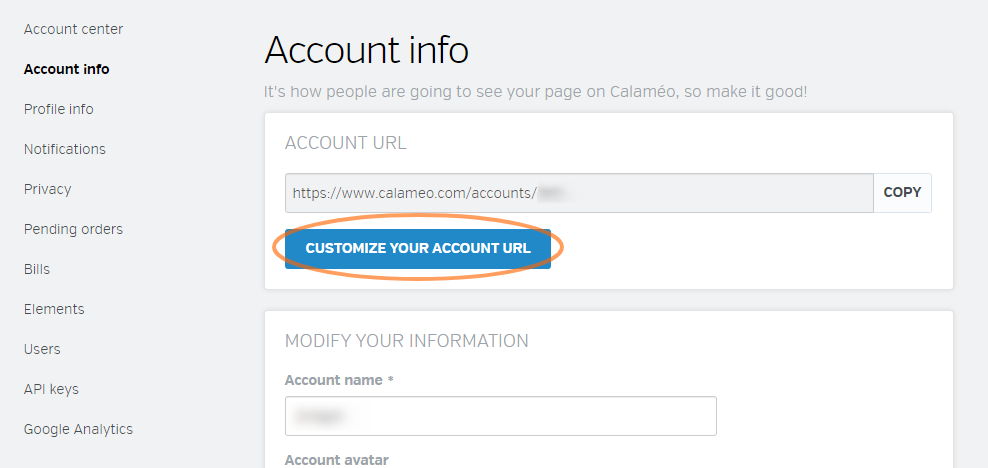 Click the blue "Customize your account URL" button.
In the window that opens, enter the name that you wish to appear in the "Your new URL" field. You will see a preview of your customized Calaméo account URL in this field.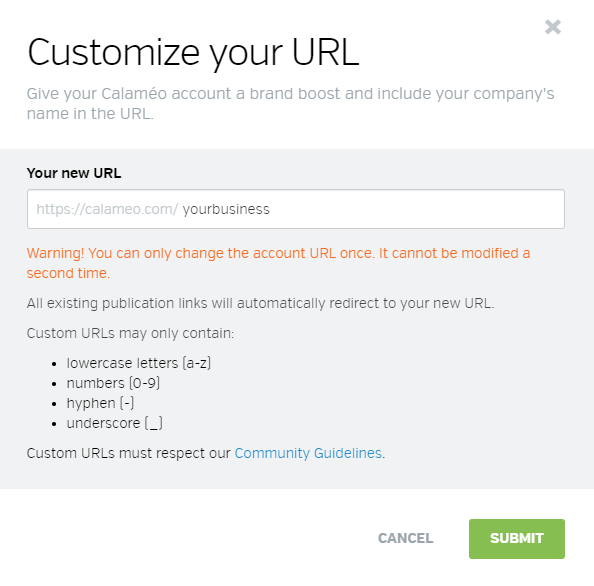 Once your custom account URL has been confirmed, it cannot be changed a second time.
Please note that if your account has multiple Administrator profiles, only ONE Administrator may select a custom account URL.
Be sure that your chosen name is spelled correctly! It cannot contain more than 50 characters, uppercase characters or special characters like &, * or é. Your customized account URL must also respect our Community Guidelines. We may refuse a custom URL choice that does not respect our Community Guidelines at any time.
When you are happy with your choice, click the green SUBMIT button.
You will then have a final opportunity to review your customized account URL. If you would like to make changes, click CANCEL. If you would like to start using your new URL, click CONFIRM.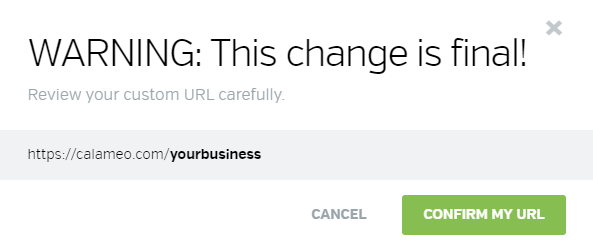 A new window will let you know that your account URL has been successfully modified.
To view your Calaméo account page, click "Copy" next to your Account URL and paste into a new browser tab or window.