This feature is exclusive to PLATINUM accounts. If you are a BASIC or PREMIUM user and wish to benefit from this feature, please upgrade.
Users with a PLATINUM account can host their own background images, logos and custom themes in their Calaméo accounts.
You can manage your customization elements under the Settings tab of your account.

Click on Elements on the left hand side to view your uploaded resources.
Please note that you cannot upload background music or sound effects to your Calaméo account. Click here to learn how to add custom Sound elements to your publications.
You can add new background images, logos and custom themes.
You can edit or update an existing resource at any time by clicking the Pencil icon.
If you are using our API, you can obtain the API reference for any of your custom resources by clicking the Arrow and selecting "Copy the API reference".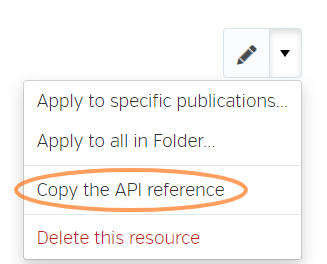 To delete a resource, click the Arrow and select "Delete this resource". Your resource will be permanently deleted and will no longer be displayed on any of your publications. Deleted resources cannot be restored.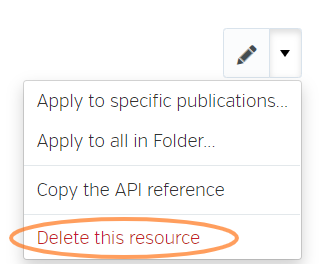 As a PLATINUM user, you may host up to 3 background images, 3 logos and 3 custom themes in your Calaméo account.
Once you have uploaded the maximum number of customization elements authorized for your account, attempting to add a new resources will produce an error message.
If you have reached your limit and wish to add more customization elements to your account, please contact us.