This feature is exclusive to PLATINUM accounts. If you are a BASIC or PREMIUM user and wish to benefit from this feature, please upgrade.
Yes, you can copy the links added to one publication into another publication.
This includes all of the links, video, audio and other interactive elements added to your publication with the Calaméo Editor.
Go to the Publications page of your account.

Select the publication whose links you wish to copy and click on the Arrow to display the drop down menu. Click on Copy links.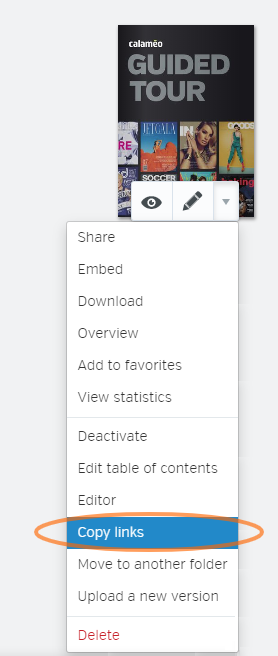 In the window that opens, choose the publication(s) where you want to copy the links.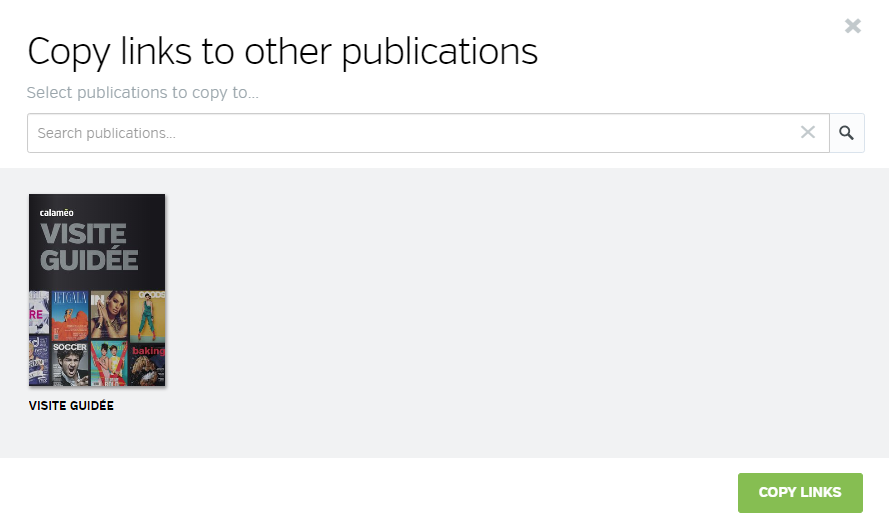 Click the green COPY LINKS button to finish.