Yes, you can preserve the existing links in your publication when uploading a new version. This includes the publication's Table of Contents as well as links, video, audio, images and zoom zones added with the Calaméo Editor.
Go to the Publications page of your account.

Select a publication and click on the Arrow to display the drop down menu. Click on Upload a new version.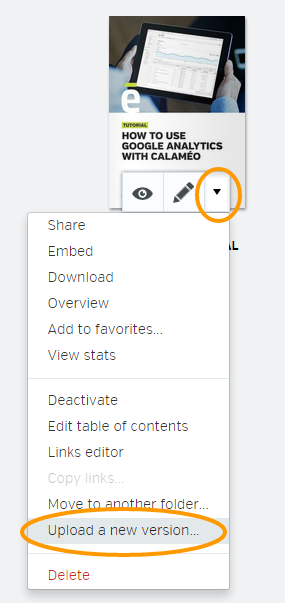 Choose a file to upload in place of your existing publication.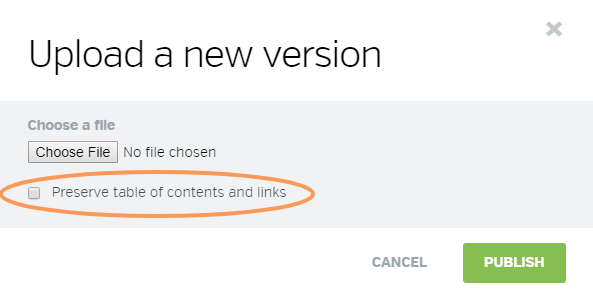 Check the box labeled Preserve table of contents and links.
Click the green PUBLISH button.
Your updated publication will include all of the interactive elements that were previously added.
To view in a new tab, mouse over the publication and click on the Eye icon.