Two-Factor Authentication adds an extra layer of security to your Calaméo account. Once enabled, each time you login you will also be prompted to enter a code which is generated by your smartphone.


To enable Two-Factor authentication for your profile, you will need to first install an authentication application on your smartphone.

We recommend the following authentication applications:
Then log in to your profile and go to the Settings tab.




In the Security section, click on the "ENABLE TWO-FACTOR AUTHENTICATION" button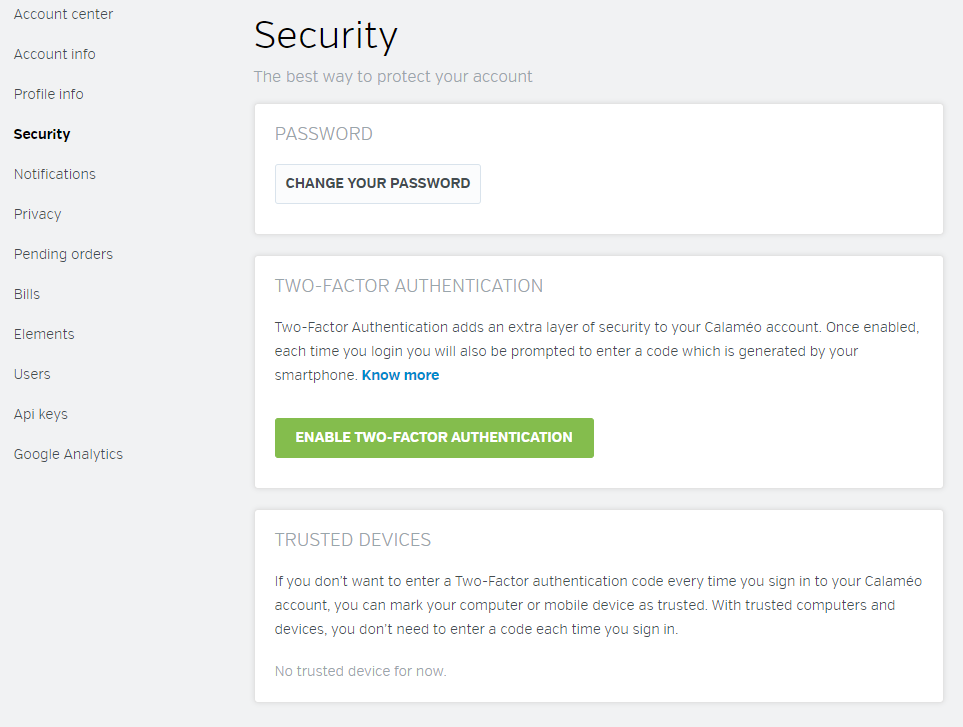 Finally, you just have to follow the different steps described in the modal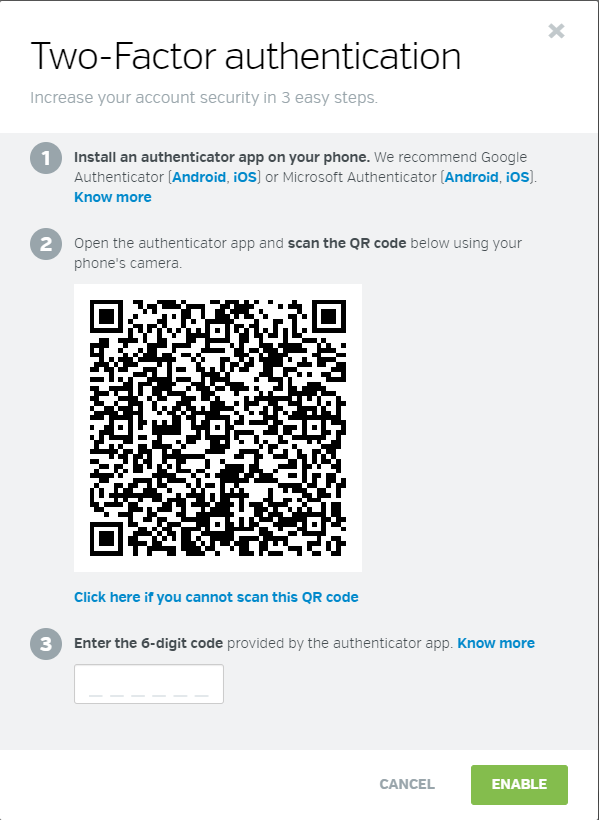 If you don't want to enter a Two-Factor authentication code every time you sign in to your Calaméo account, you can mark your computer or mobile device as trusted. With trusted computers and devices, you don't need to enter a code each time you sign in.